Peter Kato Bedtime Bunnies Birthday Release
Peter Kato is celebrating the second birthday of his Bedtime Bunnies this weekend, and what better way to party with a special release? There are 50 Bedtime Bunnies in this release and come in 6 colorways. They're made of resin and stand at 4 inches tall. The colors remind us of candy sprinkles!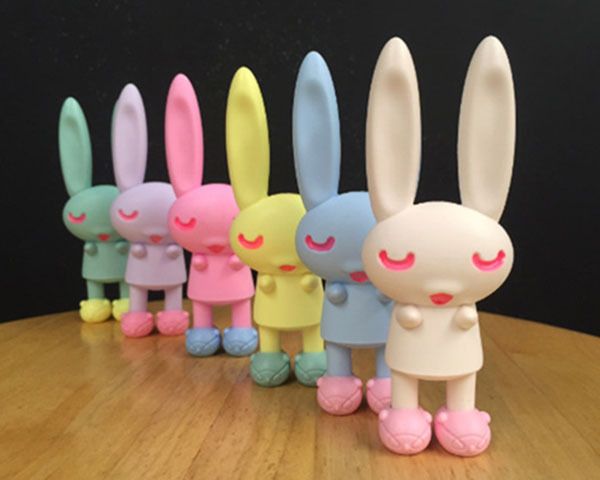 There's a limited amount of each colorway, 5 will be available in light green and cream variants while the remaining colors will be limited to 10 each. These Bedtime Bunnies will go on sale exclusively at Woot Bear this Saturday. As part of the release Woot Bear will also have a "birthday party" release and Kato himself will be there for signing!
If you won't be able to make it to the party, you can buy these on Woot Bear's website on May 14 for $45 each.