Peter Kano's "Bedtime Bunnies" at My Plastic Heart
Just in time for Easter! My Plastic Heart has teamed up with Brooklyn-based sculptor Peter Kano to release a special edition of Kano's Bedtime Bunnies. The little guys are available in different pastel colors, perfect for spring.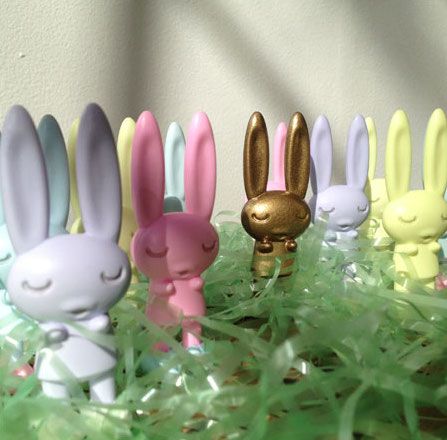 Bedtime Bunnies are made of resin and stand at 3 inches tall. They're blind boxed so you won't know what color you will get, and there's even one all gold variant that will be hidden among them. Get these colors exclusively at My Plastic Heart now for $19.99 USD each.
Source: My Plastic Heart