"Oliver & Mortimer the Mortician" by Kathie Olivas & Brandt Peters
Fellow artists Kathie Olivas and Brandy Peters of the art collective Circus Posterus come together to take their characters and turn them into matching collectibles. The two are available as a set or individually in different colorways. Below we have the Purple and Aqua variants.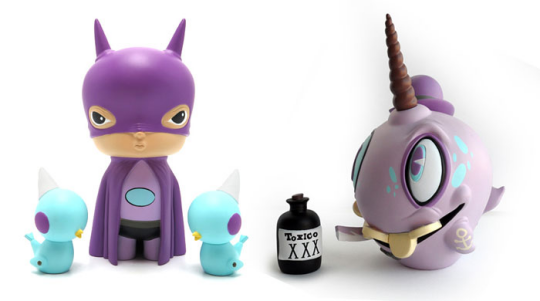 Known for his amazing ability to fly over post-apocalyptic lands Oliver, the amazing bat child will always survive any traumatic world threatening scenario.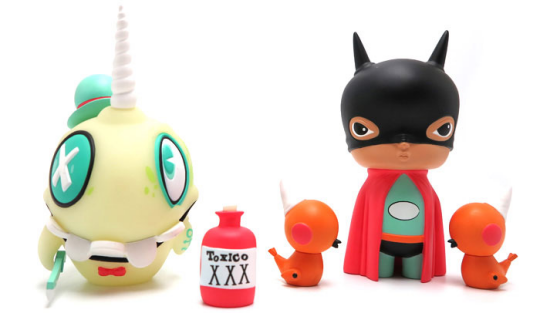 From Artoyz and Award winning toy designer, Brandt Peters, comes an all new scaled up" limited edition" adaption of his classic narwhal, Mortimer the Mortician.
Oliver and Mortimer the Mortician are a little over 6 inches tall. Each set and individual toys are limited to 200 each colorway and set. They're available for order on the Circus Posterus online store for $60 USD each for the individual figures, or $140 USD each for the set. The set includes stickers and a limited edition Oliver print with purchase.
Source: Circus Posterus