"Octonauts Explore the Great Big Ocean" by MEOMI
Canadian duo MEOMI had been hitting some gold with their Octonaunts series. The children's books and television series have been on sale in the United States, United Kingdom, and Canada. The main plot of the series is about collection of animals (and a cute talking turnip!) that live at the bottom of the ocean and explore underwater species.
The newest book to the collection, simply titled "Octonauts Explore the Great Big Ocean," was just released in late October. In this book the team is searching through the great big sea for underwater habitats while going on a quest to discover one of their team's origin.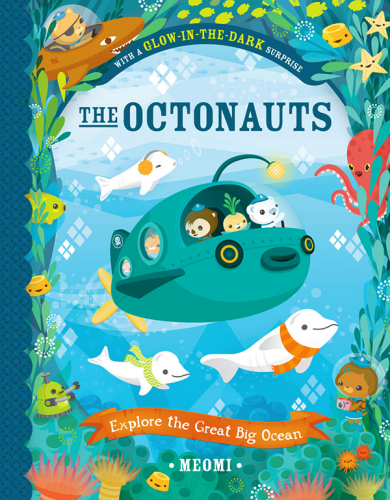 The books include the kawaii illustrations that MEOMI is recognized for. Put lovable characters that teaches children underwater creatures and you have a fun example of educational art. Octonauts Explore the Great Big Ocean is currently in sale in the Canada, the home country of MEOMI. While it's not available in the U.S. yet, you can try to order a copy of the book through Amazon.
Source: Octonauts