October Toys x Hey Cavey "Flesh Colored Vinyl Cavey"
There's a new colorway of A Little Stranger's Vinyl Cavey that is exclusive to October Toys. This version of Cavey is flesh-colored, but it looks more to us like a peach pink. This Vinyl Cavey looks softer than Candy Pink Cavey; in fact we think the two compliment each other very well!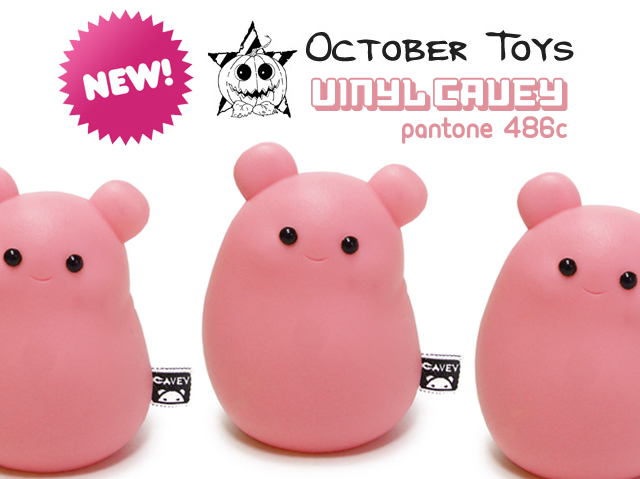 You can only get this version of Vinyl Cavey over at October Toys online store. Get your Flesh Vinyl Cavey for $25 USD each.
Source: Hey Cavey