Obsessilicious "It Ain't Half Hot" Print
This year is going by so fast.. Next thing you know summer will be here. UK-based illustrator Obsessilicious is already getting ready for the hot weather by announcing a new print up for grabs in his Etsy shop. It's a brightly colored popsicle that's getting us in the mood for the hot weather. Almost makes you want to get an actual popsicle, doesn't it?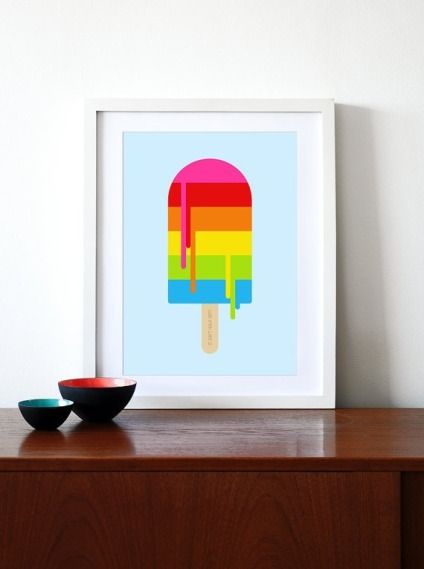 As of now there's two sizes of this print available. One is sized at 11.6 x 16.5 inches while the larger print is about 19.7 x 27.6 inches. The prices for this vary, with $55 USD for the large print and $29 USD for the smaller one. If neither sizes are what you're looking for, you can request a custom size as well. Get this yummy work of art exclusively at Yumalum, Obsessilicious's Etsy shop.
Source: Obsessilicious on Instagram