NYCC Exclusive Print from Jeremiah Ketner
Chicago-based artist Jeremiah Ketner will be at NYCC this year and will be having this print on sale during the convention at the Art Whino booth (booth # 3203).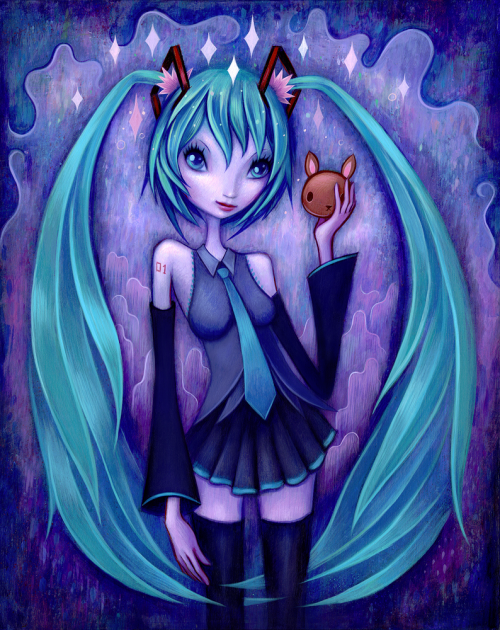 The character is a tribute to Hatsune Miku who is Japans first Vocaloid. A singing synthesizer application with a female persona who performs live on stage as a digital hologram and is considered a pop idol in Japan.
The price of this print is TBA but we're sold already!
Source: Jeremiah Ketner