Super 7 will be returning to NYCC this year and they're bringing a ton of exclusives to their booth. Since Super 7 has so many toys releases there's something for everyone, no matter what the budget will be. Here's what we're looking to grab from their booth:
You can never have too many cookies! Foster is back with a new colorway that's looks like a vanilla sandwich cookie with mint filling.
These micro Rose Vampire and Mummy Boys look even cuter in this bubble gum pink colorway! Both can fit into your pocket so you can take them where you go!
We're also loving this "Autumn Blaze" variant of Honoo. The details on this little flame are amazing. Check out the blue eyes!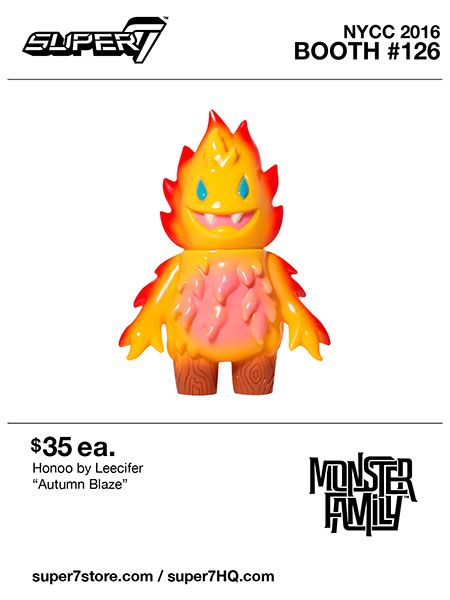 If you're not going to NYCC this year, Super 7 will post any leftovers on their website after the convention. Be sure to follow them to see what other goodies they'll be releasing!