NYCC 2016: myplasticheart
Are you heading to New York Comic Con this week? You need to make a stop at the myplasticheart booth-they're loaded with a bunch of exclusive toys this year! Not only will they have several of Rato Kim BoxCats for sale, there's also a large roster of toys and customs. With so many products, the booth has something for everyone! Here's some exclusives that are on our to buy list:
Bubi Au Yeung's Treeson from Fluffy House gets the glow in the dark treatment with this "Be Kind & Silly" variant! It comes with a pink heart branch that you can keep in or remove. It's limited to $100 pieces and can be yours for $55 USD each!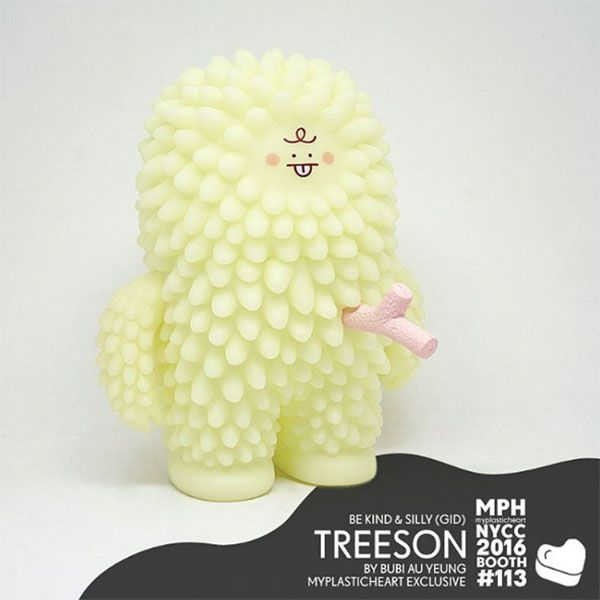 You can also pick up one of these glow in the dark Uamou! Each Uamou is detailed with green, gold, and purple accents. They'll be available at $40 USD a pop!.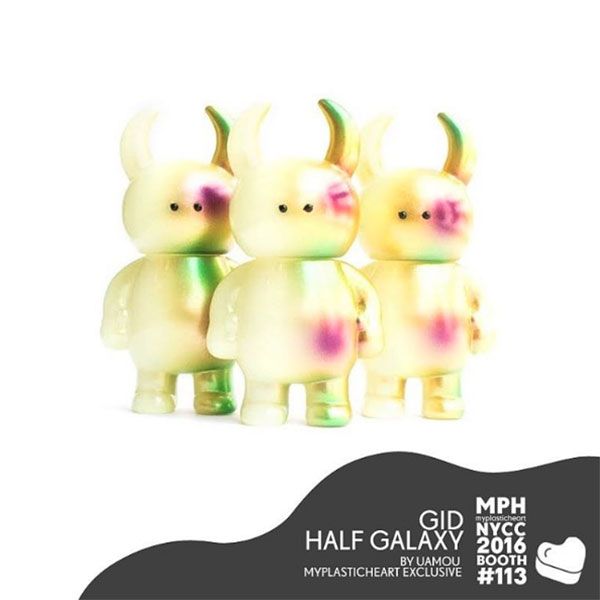 Konatsuya will also have a glow in the dark figure at myplasticheart! This Dream Fantasy Daioh Negora look pretty cute with its details and blue eyes. It stands at 8 inches tall and will be available for $80 USD each.
Instinctoy Muckeys in smaller sizes are coming! These 5.5 inch-tall figures are cute on the outside and scary on the inside. They're making the U.S. debut and will be available for $70 USD each!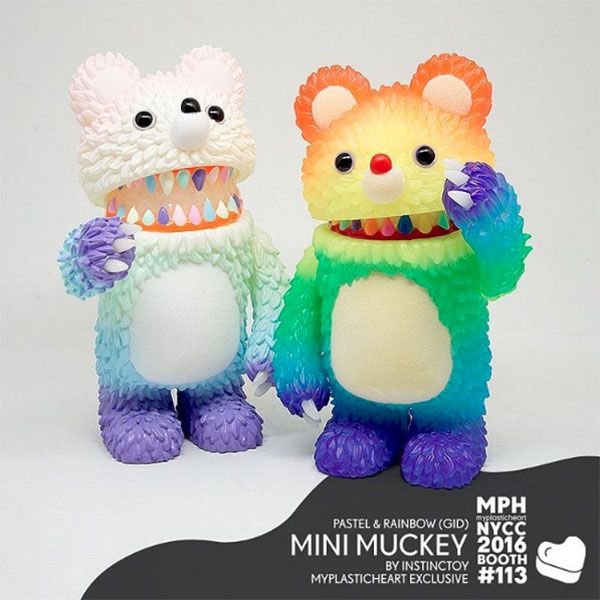 And you can never have too many pins! Check out these new designs from Andrea Kang, Sugarfueled, and Matt Siren. Get them first at NYCC! Single pins from Kang and Siren are $10 USD each and the Sugarfueled set is $40 USD.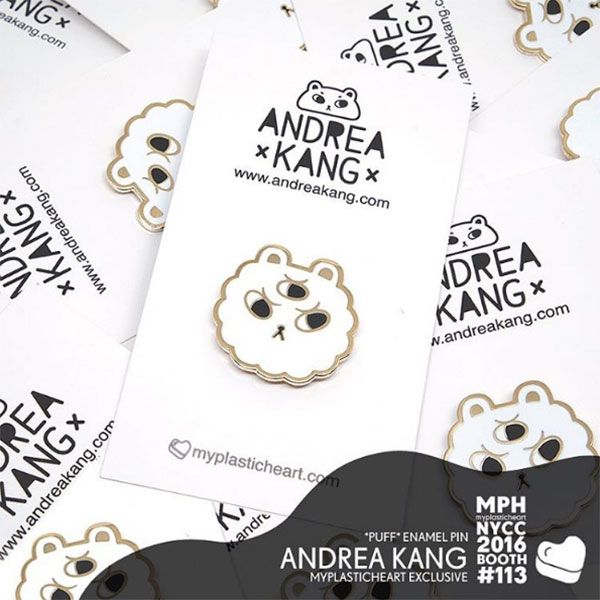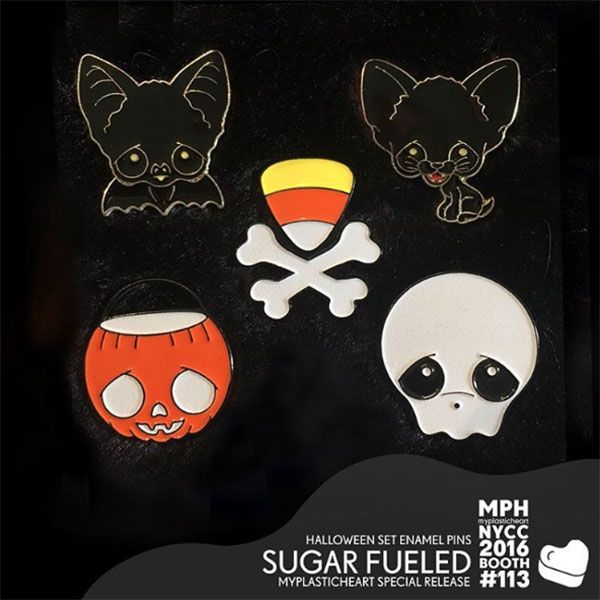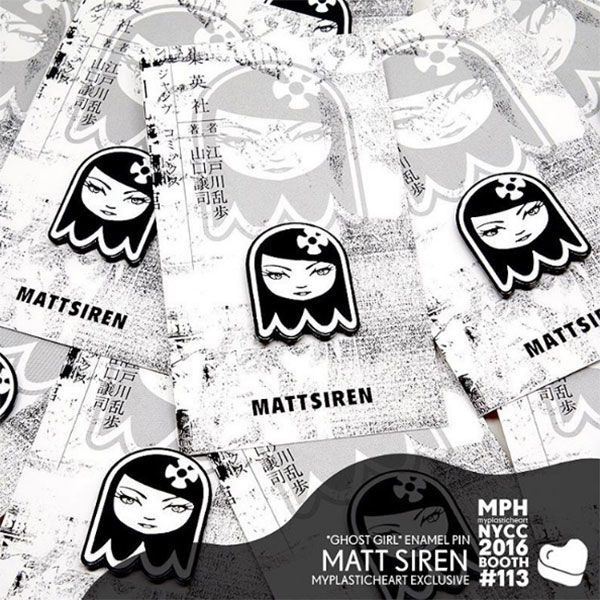 This is just some of the items myplasticheart will be selling. If you won't be at NYCC don't worry-there will be a small reserve of items after the convention that'll be available on their website!