NYCC 2016: Flat Bonnie at DKE Toys
Flat Bonnie will be at New York Comic Con (in spirit) this year, thanks to DKE Toys! JaWabbit is a limited edition plush that you'll only be able to get at the DKE Toys booth. Flat Bonnie is cosplaying as a Jawa from Star Wars, ready for all the fun times this week. JaWabbit would make a great companion to the convention or for any Star Wars fan!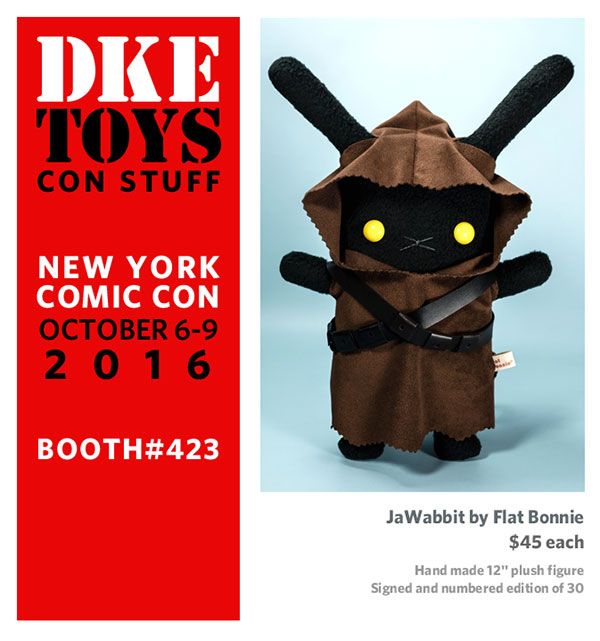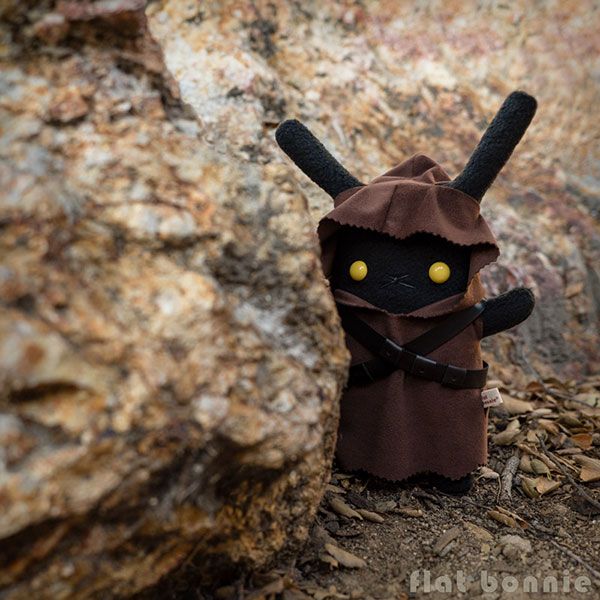 Just like other Flat Bonnie releases, JaWabbit is made of soft fleece and vinyl pleather so all the materials used are animal-friendly. Find JaWabbit hanging out at DKE if you're going to NYCC this week!