New York Comic Con is almost here! If you're on your way to New York this week to join in the festivities, we have a few booths you have to check out. First booth on our list is Clutter (booth # 603) in The Block.
The booth will have new donut customs by Eimi Takano available for purchase. The Magical Girl Donut Cat is such a cutie in her sailor-style uniform and magic wand. All Donut Cats are standing on a clear base, ready to take on any danger!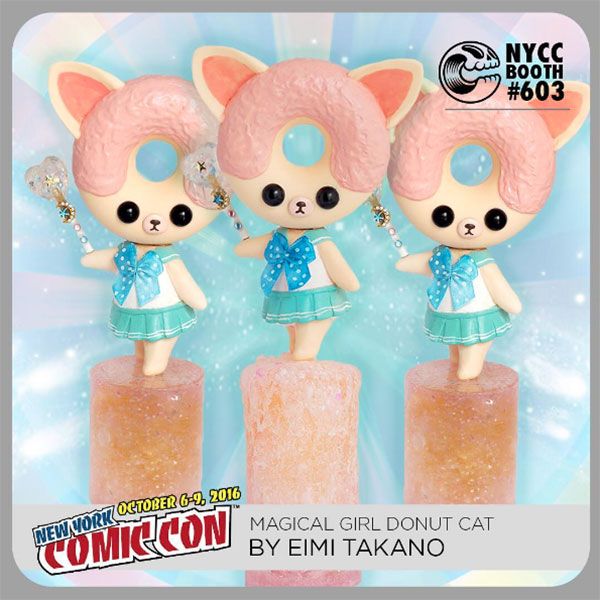 There will be 3 standard versions of these for sale at the booth for $90 USD each. There will also be one special larger "Crystal Stand" version for $99 USD.
Peter Kato is back with new Bedtime Bunnies as well. This time there's not only one but two Bedtime Bunnie colorways that'll be available. You can pick up a pink "Rose C'est La Vie" vinyl Bedtime Bunnie or try to get one of the very limited edition custom Galaxy Bedtime Bunny & Uamou set.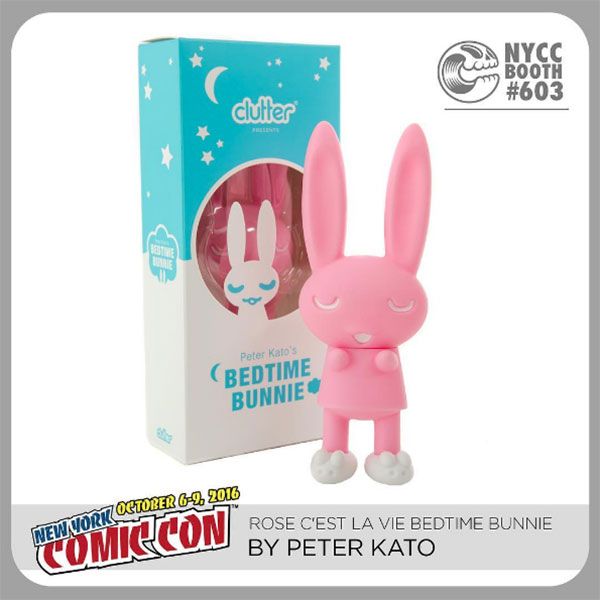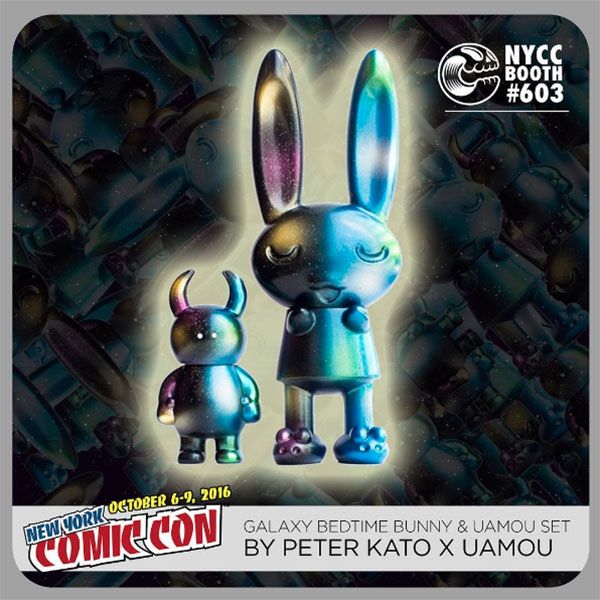 The Rose C'est La Vie colorway is limited to 50 pieces and will be available for $40 USD each. The Galaxy Bedtime Bunny & Uamou will run you $80 USD per set and is limited to 10 sets.
If you're no able to make it to NYCC don't worry-Clutter will post any leftovers in their online shop after the convention. Stay tuned for more news and exclusives from Clutter as we get closer to NYCC!