NYCC 2014: My Plastic Heart
New York Comic Con is two weeks away and My Plastic Heart has a bunch of exclusives that they will be selling at their booth.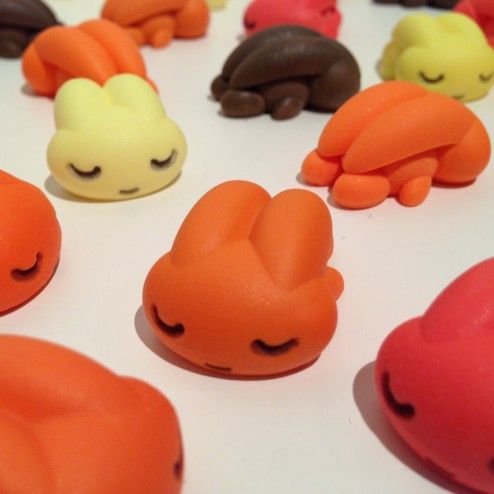 We're really looking forward to getting a couple of these Sleeptime Bunnies by Peter Kato. These bunnies are so adorable and getting us ready for fall with their changing leaf colors. The Sweet Harvest Sleeptime Bunnies come in four colors including one chase. They are limited to 30 pieces and will come blind boxed. They will be priced at $12 USD each.
Also at the booth will be these custom Unicornos by Jeremiah Ketner. All three share a seasonal theme and are named Spring, Autumn, and Winter respectfully. These will be on display at the My Plastic Heart booth. We're assuming they will be available for purchase, but we don't expect them to stay available for long.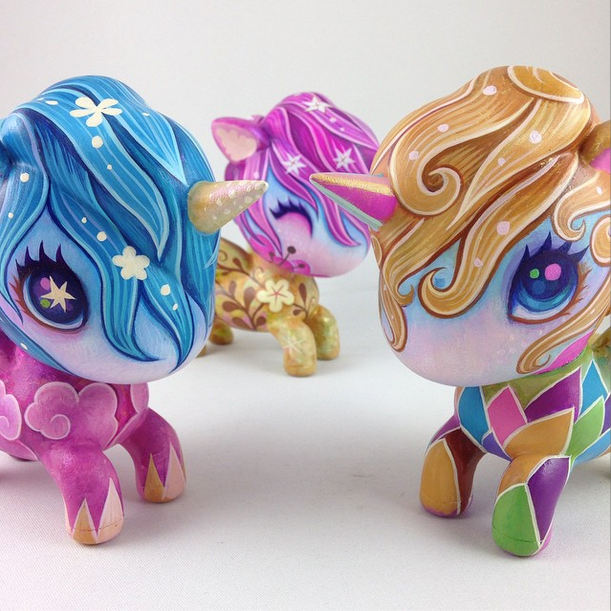 Be sure to check out the My Plastic Heart booth (both # 113) during NYCC to get these cuties as well as see other exclusives. Additionally, be sure to follow My Plastic Heart for more exclusives. At the time of this post, we're heard rumors of a collaboration of Shawnimals and Andrea Kang so stay tuned!
Source: My Plastic Heart, Peter Kato, Jeremiah Ketner