NYCC 2014: My Plastic Heart Part 3
Just when we think that Andrea Kang's Bear Buns were the only Pocket Pork Dumpling toy we were going to see at this year's New York Comic Con, Shawminals will have new dumplings to collect. Han-painted by Squibbles Ink, Monster Porks come in two colorways that are blind boxed.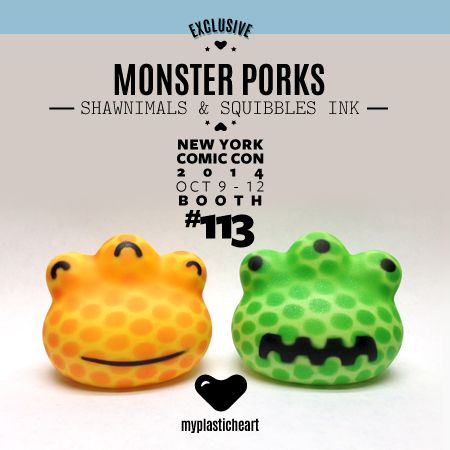 You can get these lil cuties at the My Plastic Heart booth at NYCC. We're hoping if there's any leftovers you can purchase them directly through My Plastic Heart's website.
Source: My Plastic Heart