Nooka "Zub Zirc 38 Tokidoki" Watch
The newest Nooka Zub Zirc 38 is a very special watch. Designed by tokidoki creator Simone Legno, this watch combines Sanrio characters with the tokidoki style. The watch is decorated with a pink face that includes the recognizable Hello Kitty bow along side the clock. You also see Hello Kitty, Keroppi, My Melody, Badtz Maru, and Adios on the strap with tokidoki's heart & crossbones logo.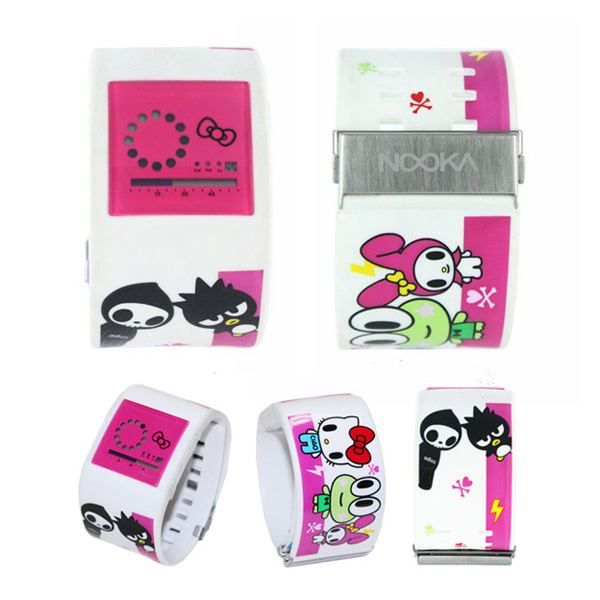 This isn't just another tokidoki/Sanrio collaboration though. This watch was made in collaboration with Love Through Design, an organization that works with artists to create limited editions goods for different causes. In this case the Zub Zirc 38 is raising funds for the Sanrio Foundation and EMERGENCY, two organizations who try to bring awareness to children needing medical assistance. You can read more about each institution by going to the Sanrio Foundation and EMERGENCY USA websites.
This Nooka Zub Zirc 38 tokidoki watch is limited to 300 pieces and is priced at $165 USD each. You can get yours either through Nooka or Love By Design.
Source: tokidoki.it