Shawnimals Ninjatown Sticker Club Kickstarter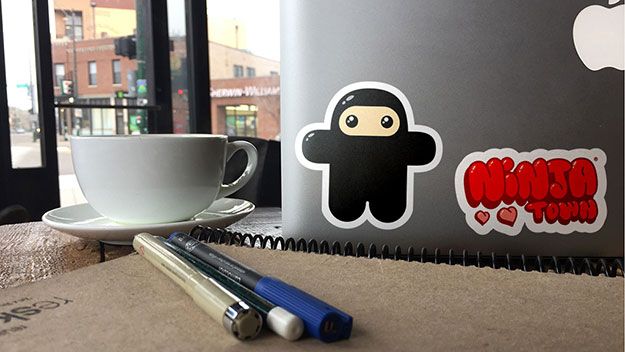 If you're like us, you've missed Shawnimals Ninjatown since its retirement a few years ago. After a long hiatus, we're happy to learn Shawnimals Wee Ninja is coming back in a creative and fun way!
Introducing the Ninjatown Sticker Club, where you can have original Ninjatown stickers sent to your home! The membership includes one sticker each month, 12 stickers in today. Designs include new characters designed by Shawn Smith himself! A Kickstarter for the club opened earlier this month and has been successfully funded, but we say the more the merrier!
You have until January 31, 2017, to join the Ninjatown Sticker Club via Kickstarter. To read more about it and see the perks click here!