Last month we featured UK-based artist LunaBee's new Etsy shop KaleidoscopeHive that sells cute wooden brooches. LunaBee has added stud earrings that are just as adorable as her brooches!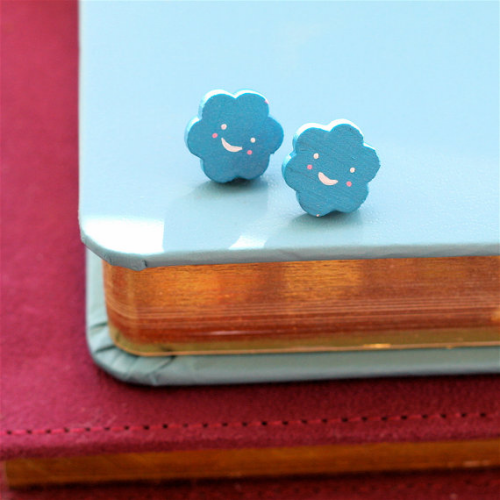 Just like the brooches, each set of earrings are hand-painted with acrylics on birch wood. The earrings have been sprayed with a protective varnish to prevent chipping and fading. Also, these earrings have hypoallergenic surgical stainless steel backs so they are safe for those with sensitive skin.
Each set of earrings are priced at $9.73 USD and comes with free worldwide shipping. Pick up a one of a kind set at KaleidoscopeHive today!
Source: KaleidoscopeHive