"Nerdache Cakes Bakery" Kickstarter
Ant Roman aka Nerdache Cakes has created a Kickstarter in hopes to make a home for her adorable-looking baked goods. She has started fundraising for the Nerdache Cakes Bakery, a permanent spot for her cakes and physical place where others can purchase treats. As of today you can only order Nerdache Cakes online.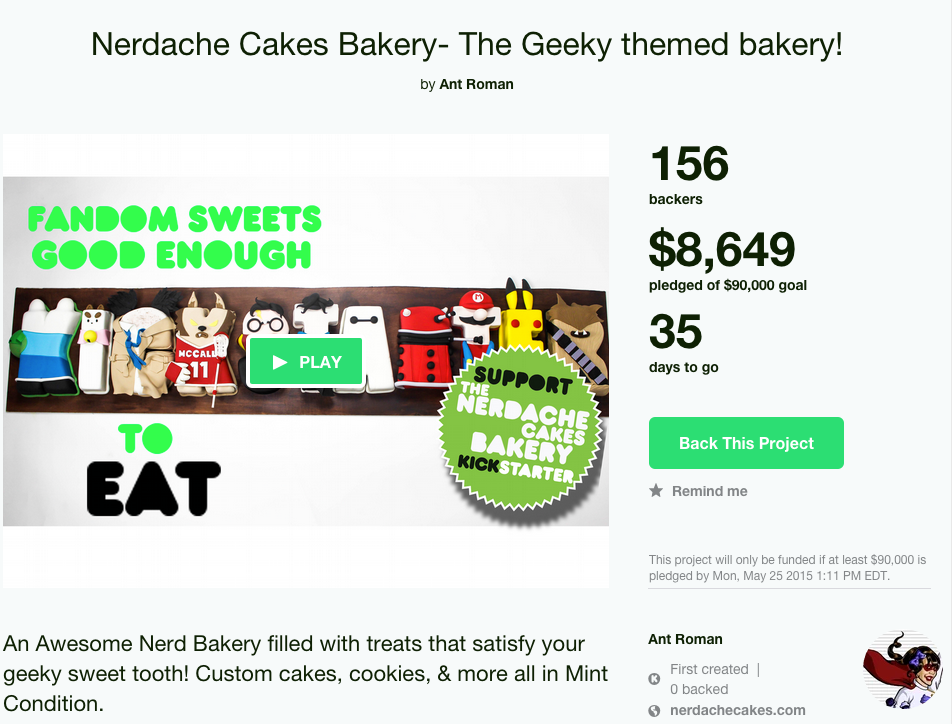 Check out the Kickstarter directly by clicking here. Additionally you can see Roman's works by going to the Nerdache Cakes official site and Tumblr.