Neon Star by Tokidoki Series 4
Have you heard about Series 4 of Neon Star by Tokidoki Collectibles? The new line of blind box/surprise pack figures quietly went on sale through Toys R Us but we haven't see much details about them.
Series 4 includes 2-inch Unicorno, many of the designs taken from their previous 3-inch blind box releases. We always appreciate more Unicorno and the smaller versions are super cute!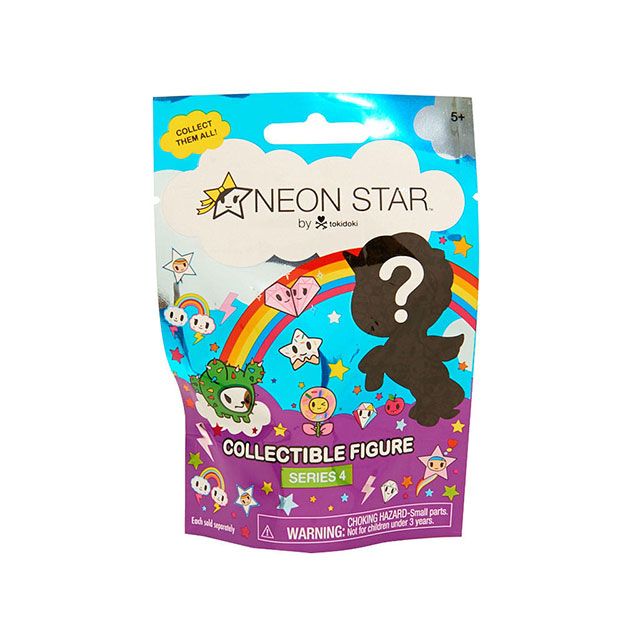 Neon Star by Tokidoki Series 4 was available on the Toys R Us website for $6.99 USD each but it seems that they're currently sold out. We have seen previous series sold at Claire's so it's possible for the series to be available there.