Neon Star by tokidoki Chocotella & Donutella
Donutella is getting a slightly new look through Neon Star by tokidoki, and she's bringing a friend! Chocotella, one of the members of Donutella's Sweet Friends family will soon be available as a collectible toy through the Neon Star brand. Chocotella is so cute with the matching chocolate donut ears. It's the perfect gift for any donut lover!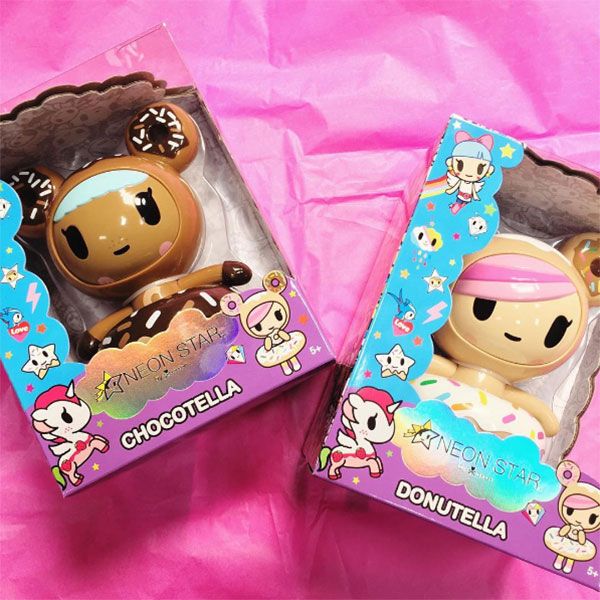 You can find these figures at Neon Star retailers like Toys R Us and Claire's very soon. We're not sure on prices but we anticipate that these toys will cost $10-20 USD each.