Neon Star by Tokidoki Unicorno Deluxe Collectible Set Series 1
Have you see this special edition Neon Star by tokidoki Unicorno Deluxe set? There's a total of ten in each set, two in which are "surprise" Unicorno designs that haven't been released before (we say "surprise" as you can see the entire set on the Toys R Us website. This is a great addition to someone's Unicorno collection, or a nice way to start collecting these cuties!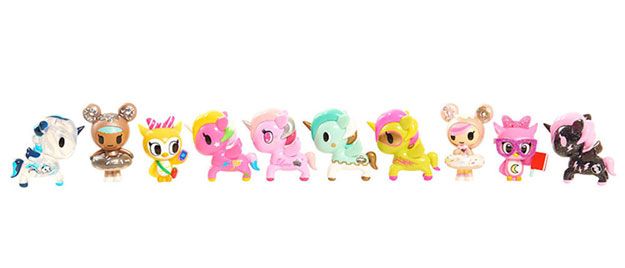 We've seen the set on eBay going as high as $100 USD each, but we're happy to announce you can get yours now at Toys R Us for $39.99 USD! And since this set is labeled as Series 1, we're hoping that there will be more sets in the future.
But don't miss out on getting this set now-get yours today before they sell out!