Neon Star by Tokidoki "Black & White" Infinity Scarf
Yes summer just started, but that means that fall items are slowly popping into stores. Tokidoki's exclusive brand with Claire's Neon Star already has an item that we want to get our hands on. This version of their Infinity scarf from last year isn't as colorful but it's still bright; it's mostly white with black and pastels for details.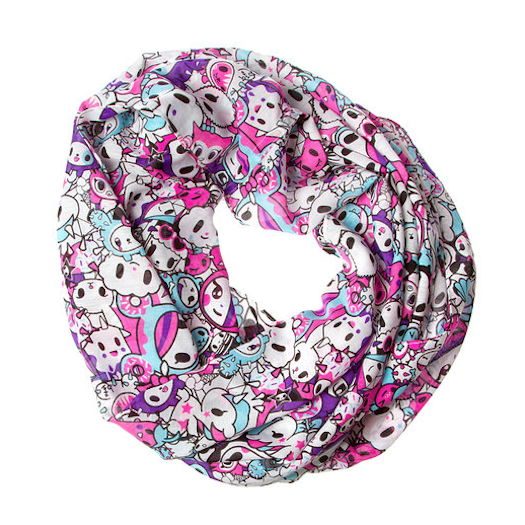 It's a beautiful scarf! You can purchase it now on Claire's website for $16.50 USD each. There's no news of when it will be available in actual stores so if you stop by one be sure to ask one of the staff if they have it in stock!
Source: Claire's