Nemori "Burntwood Bears" Custom Toys
Couple of our favs from across the pond LunaBee and Cris Rose have teamed up together to create a new series called "Nemori."
Nemori is a world, a place, a Universe. Nemori is a fantasy world of magic, forests and adventure. Nemori is full of stories and characters, some of them small and incidental, some of them epic and far-reaching. Every art release is a little part of Nemori, be it original resin figures, prints or custom vinyl, it all adds to the story of the world.
The first release from Nemori is a collection of custom toys called Burntwood Bears. They are hand-painted part vinyl/part resin toys with tons of details to give each bear extra personality.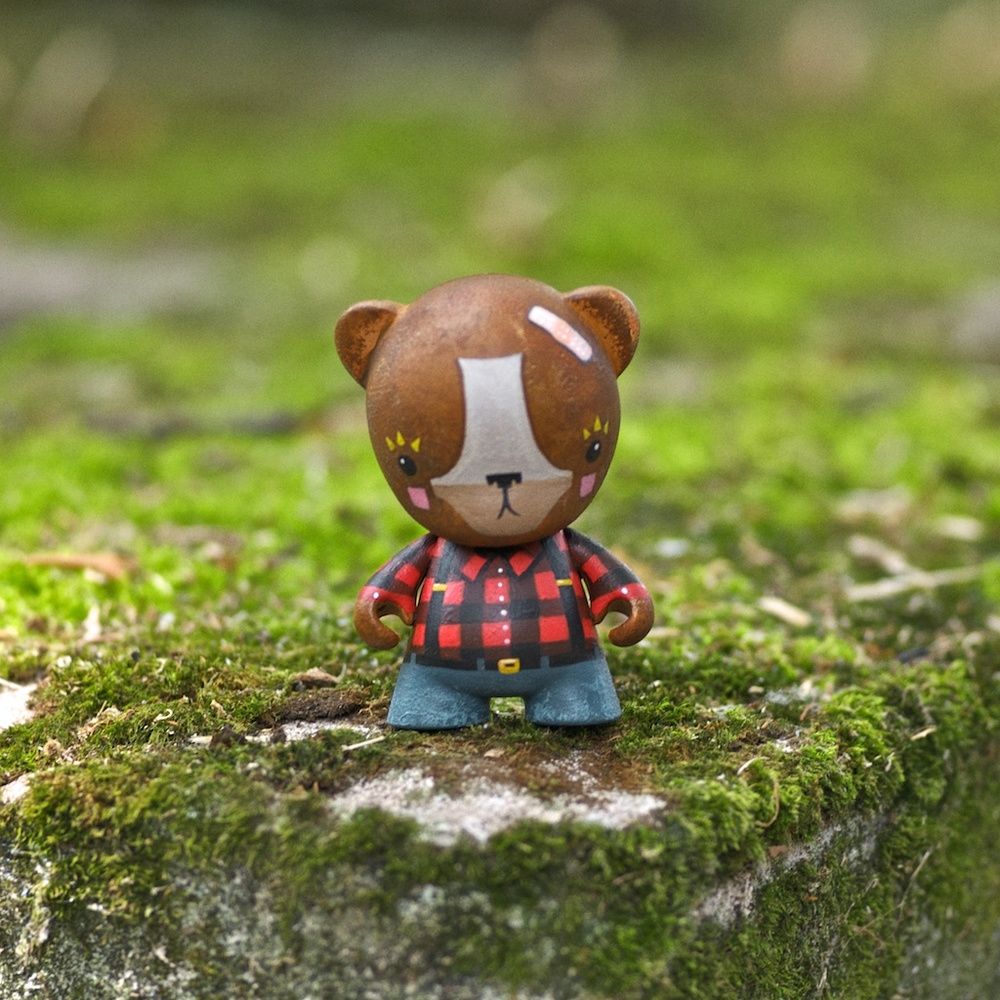 The Burnwood Bears are a group of happy folk from one of these corners of rural bliss, the little town of Burntwood. Mainly playing their days away, each has their own personality, outfit and interests. Some have jobs to do, others dream of hunting Dragons or discovering magic crystals.
Each Burntwood Bear is 3 inches tall and is partially made of a micro Munny toy with a custom resin head. The customs are $75 USD each and are exclusively available at the Nemori online store now.
We're curious to see what else is part of Nemori world…
Source: Nemori