Nakanari x Kusovinyl "Lucky Cat Spiki Lunar Edition"
Celebrate the Chinese New Year with this new Spiki cat from Nakanari MaiHiro and Kusovinyl. This cat is red with white details to bring good fortune. it even comes with a gold bell to help you ring in the new year. Give one as a gift or get one for yourself to bring so good luck!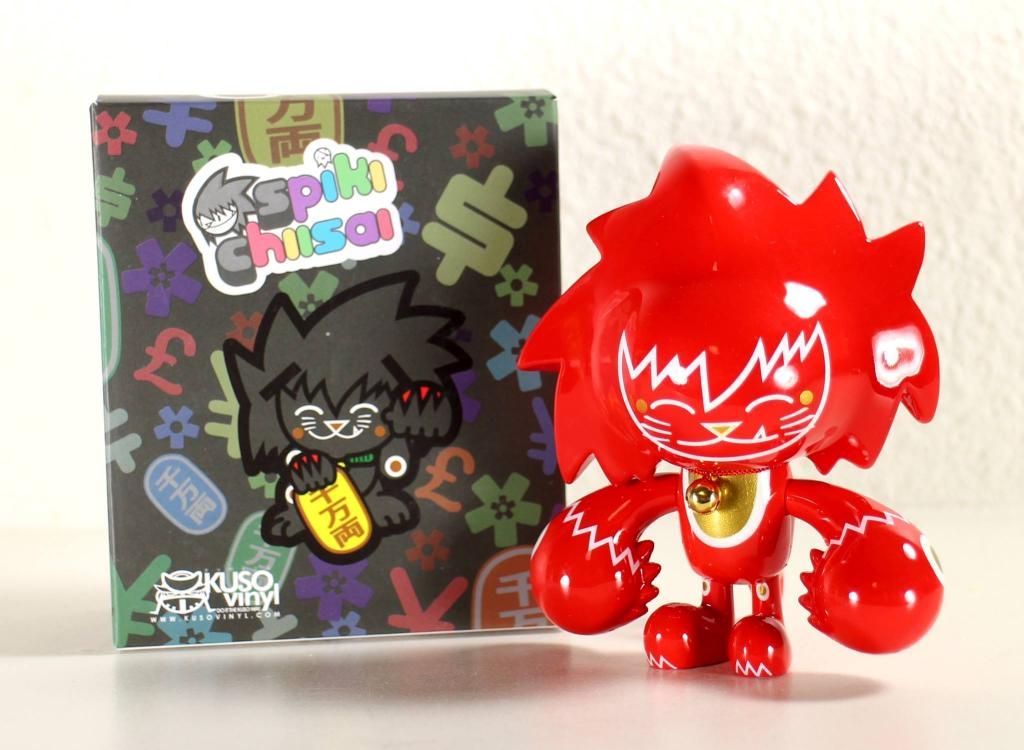 This edition of Spiki is limited to 200 pieces is available now on the Kusovinyl website for $18 USD each. Get one before they're gone for good!
Source: Kusovinyl on Facebook