"Mr Toast and Friends-Join Our Club" at Screaming Sky Gallery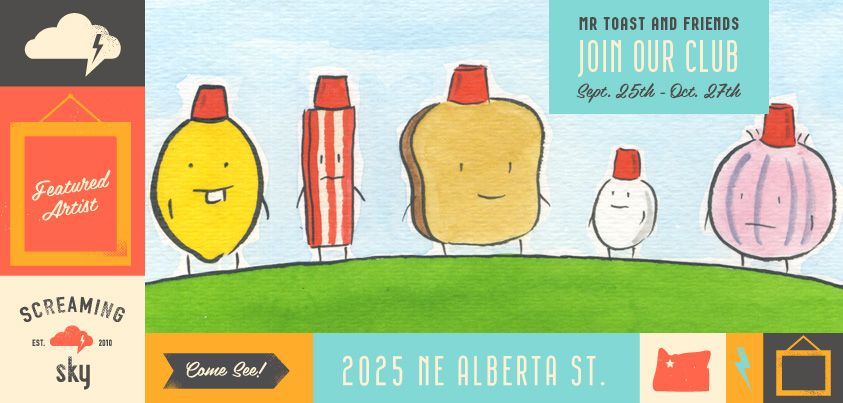 If you're out in Portland, OR, we recommend checking out this new exhibit by Dan Goodsell aka Mr Toast. It's a collection of new watercolor paintings of Mr Toast and his friends running amok in pop culture. There will be tons of paintings to choose from and Goodsell himself will be at attendance at the opening tonight to meet fans.
If you can't make it to the show you can purchase the available works through the Screaming Sky Gallery website.
Source: Screaming Sky Gallery