Moon Bunny Tights at Hey Chickadee
These are definitely a head turner-moons and bunnies on bright tights! These tights are covered in moons, bunnies, stars, and hearts. Reminiscent of Sailor Moon, aren't they?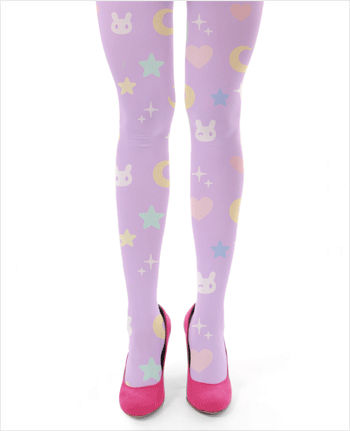 Made of nylon and spandex microfiber, these tights come in S/M and M/L sizes. At $23 USD a pop, these are too kawaii to pass up. You ca order a pair for yourself at online boutique Hey Chickadee.
Source: Hey Chickadee on Facebook