"Monstrosity – New Works by Jenn and Tony Bot" at Dream in Plastic
Super cute duo Jenn and Tony Bot will be having their first solo show later this month at Dream in Plastic. "Monstrosity" will feature one of a kind custom toys that are TOO cute!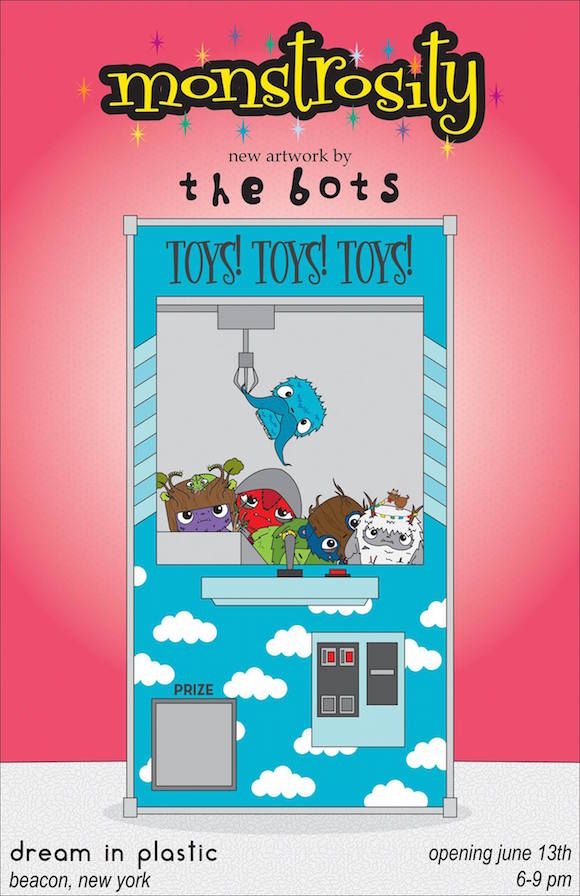 Be sure to contact Dream In Plastic to get a chance to be on any preview list if you're unable to attend the show. Here's a preview of one of the pieces that will be up for sale that The Bots posts on their Facebook page:
Such a cute monster! We can't wait to see the rest!
Source: Jenn and Tony Bot on Facebook