Momiji's "Percy" & "Violet"
These new message dolls by Momiji are actually a set. Meet Percy (the pear) and Violet (the grape). They're apart of the Organic Products collection of Momiji of cute girls dressed as fruit. Makes you in the mood for summer doesn't it?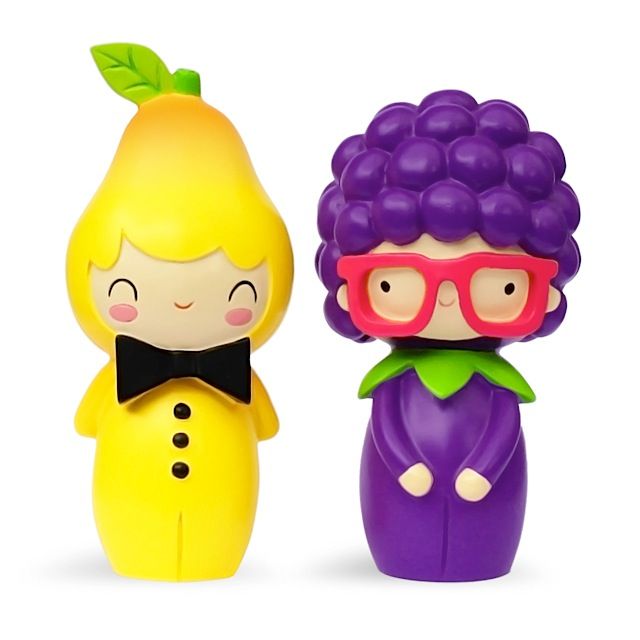 Percy and Violet are available only together in a set. They're limited edition with 500 worldwide sets. You can order this over at the Momiji online shop for $49.95 USD each.
Source: Love Momiji