Rejoice-there's a new Momiji doll designed by Luli Bunny! Star is the latest collaboration from the two, and just like previous releases we love it. We've seen other message dolls with the same name from Momiji throughout the years but this is the first time we're seeing Luli Bunny do a version of this doll. This Star really takes the shape of her name; she looks so cute in her pointy hat and coat.
Is it just us but does she make you want to make a wish?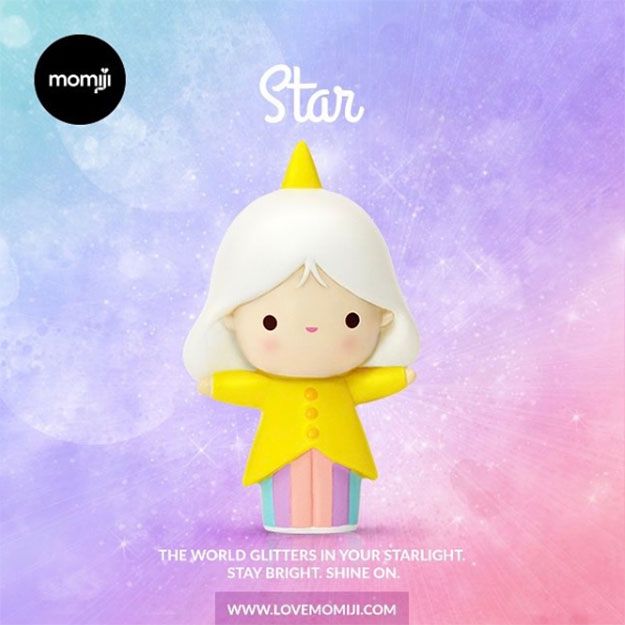 There were 500 hand-painted versions available but they have since sold out. You can still get the general release through Momiji's website. She's your for $21.95 USD each!