Momiji x Luli Bunny Birthday Girl 2017
With the success of earlier message dolls from super cute illustrator Luli Bunny, it's great to see her design the next Momiji doll for January. The latest is a new version of Birthday Girl, festively dressed to be the perfect cake topper. She even has hair resembling a flame on a candle. So cute!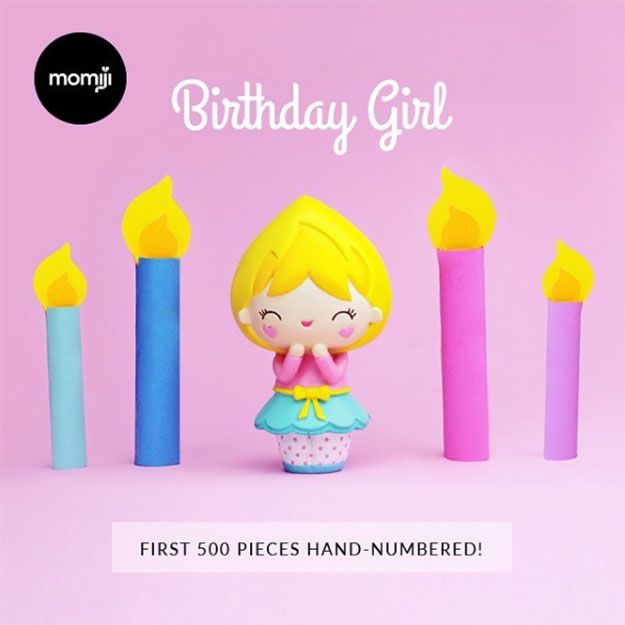 You can order yours now on Momiji's online store for $21.95 USD each. She'll make a great addition to anyone's message doll collection. Don't miss out on owning this cutey!