Momiji x Gary Ham "Hermees & Tiny Trickster"
October is right around the corner, which means it's time for a new message doll by Momiji! This next doll is based on an original character by illustrator Gary Ham, but with a twist. "Momiji Hermees" is dressed up like Ham's vinyl toy and comes with a matching friend, Tiny Trickster. Such cuties!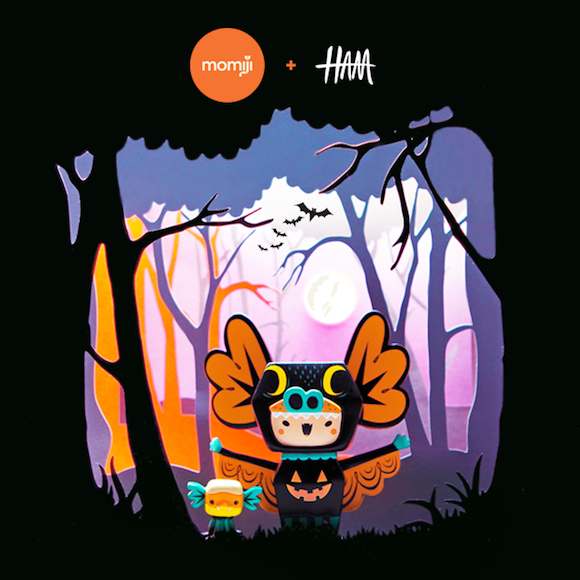 You can get this duo now on the Momiji website for $39 USD each.
Source: Momiji on Facebook