Momiji x FluffyHouse "Miss Rainbow & Chicky"
What happens when you combine Momiji with super cute FluffyHouse? You get the newest message doll to the Momiji family!
The designs of Miss Rainbow and Chicky are very distinctive. The Momiji doll is dressed up as Miss Rainbow and comes with a Mr White Cloud crossboddy bag. What is kawaii duo!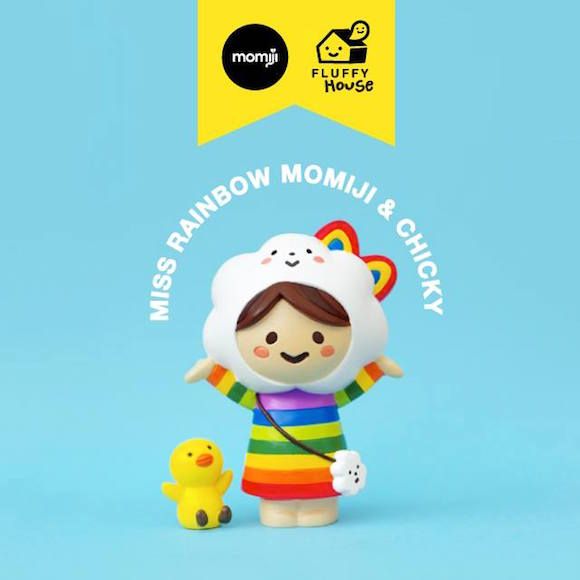 Both Miss Rainbow and Chicky come with their own boxes for storage. This is an open release but there are also 400 sets that are hand numbered that you can purchase. Get your own Miss Rainbow and Chicky now on Momiji's website for $39 USD per set.
Source: Momiji on Facebook