Momiji x Andrea Kang's "GOMI"
Momiji has launched their latest collaboration with illustrator Andrea Kang today. Just like previous message dolls, GOMI is dressed in a costume but her outfit is extra special. As per Kang herself:
Gomi is a little girl who wanted to be more like her spirit animal and therefore disguised herself as a bear. She's a dreamer, quiet, but very brave, and possess magical powers.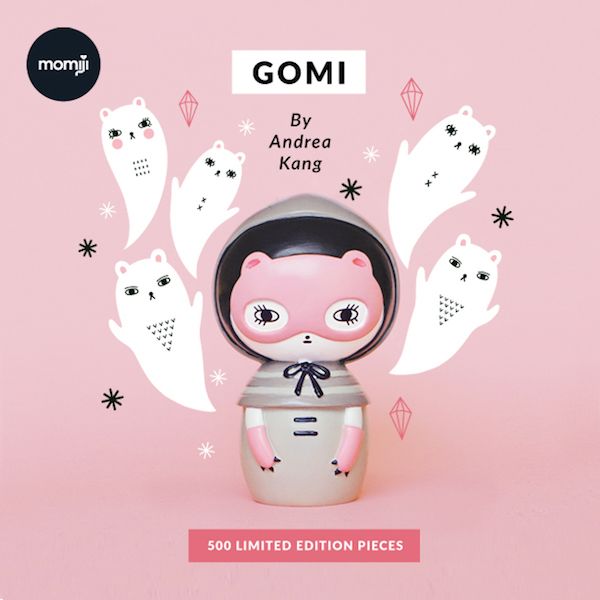 Isn't she adorable? Each GOMI is hand-numbered and will come in packaging designed by Kang herself. You can order GOMI now on the Momiji online store for $29.95 USD each. Also, be sure to check out Kang's interview with Momiji by clicking here.
Source: Love Momiji