Momiji Winter Wonderland & Scrumptious
Momiji is getting ready for the upcoming Holiday season with new message dolls this week! Winter Wonderland is dressed for snowy fun in her snowflake coat and colorful accessories. With rosy cheeks and hair that matching snow, she's set to take on whatever Mother Nature brings this winter.
Scrumptious reminds us of a gingerbread cookie, complete with fun decorations and white icing. She looks good enough to eat but we don't recommend it-remember she's made of resin! We love all her details, from her frosting head all the way down to her smiling boots!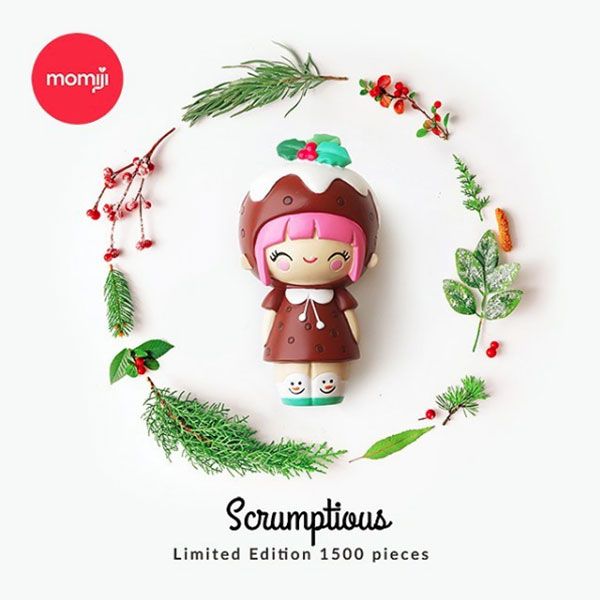 Winter Wonderland is a general release with the first 500 pieces signed and numbered. Scrumptious is a limited edition doll with 1500 pieces available. You can score them both at Love Momiji now-Winter Wonderland is $21.95 USD each and Scrumptious is $29.95 USD each.