Momiji "The Great Outdoors" Set
Welcome the coming of fall with this new set of message dolls from Momiji. This set includes three brand new message dolls that make is want to take part if some nature activities. Meet the latest editions-Lana, Olive, and Midori!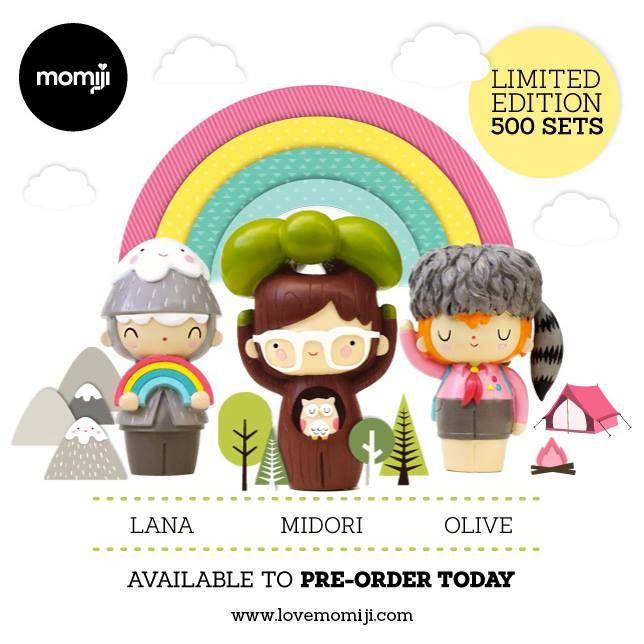 This set come with each Momiji doll in their own decorative box. All three are 3 inches tall and made of resin. The sets will run you at $74.95 USD each, with only 500 of these sets to be available to the public. You can order yours right now in the Momiji store.
Source: Love Momiji