Momiji Starlight Girl & Little Starlight Girl
It's double launch day at Momiji! Starlight Girl is part of Momiji's Big Idea Dolls family, standing at a little over 7 inches. She has rainbow hair and comes dressed in a unicorn onesie, complete with a horn and tail. She's a magical girl that makes us feel extra happy.
If you're not ready to handle a 7-inch doll, Momiji also released a 3-inch tall version called Little Starlight Girl. Dream small or big with either Starlight Girls!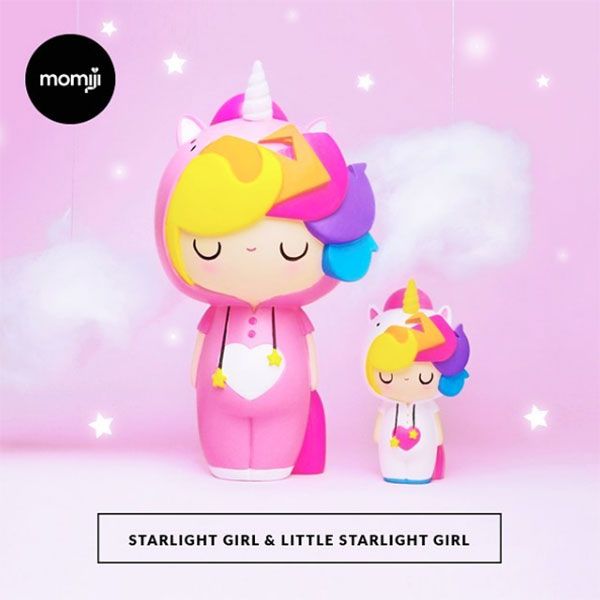 Starlight Girl is limited to 500 pieces and can be yours for $74.95 USD each. Little Starlight Girl is $21.95 USD each and the first 300 pieces come signed and numbered. Buy both now at LoveMomiji.com!