This has been a big week for Momiji. They didn't just release a new message doll-they released four! This 2017 version of Create is dressed up as a tub of pastel paints that will help you release your create side. Each colorway also comes with a specific facial expression on each tube as well.
Now this is a color scheme we can get into!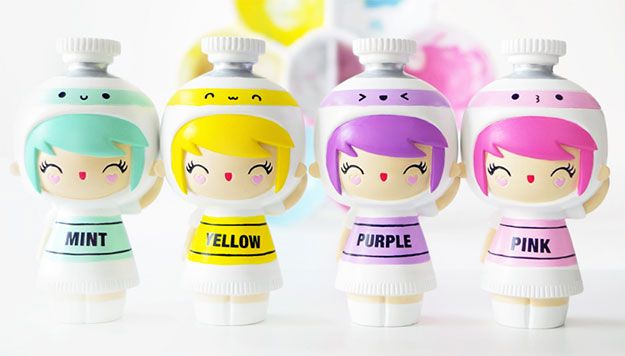 Other than Purple Create, these dolls are general releases. Purple is hand-numbered and limited to 750 pieces worldwide. Head over to Love Momiji and order these dolls today!