Meet Birdie & Bowie, Momiji's new duo message dolls! They're designed by Julie Farrell and Becky Kemp, based on the duo's children book Dreamer. Birdie is a little girl that has big dreams and with her buddy Bowie she's ready to take on the challenge to rock out! Both wear stars on their faces, we can't help but not feel that Birdie is trying to channel the late David Bowie.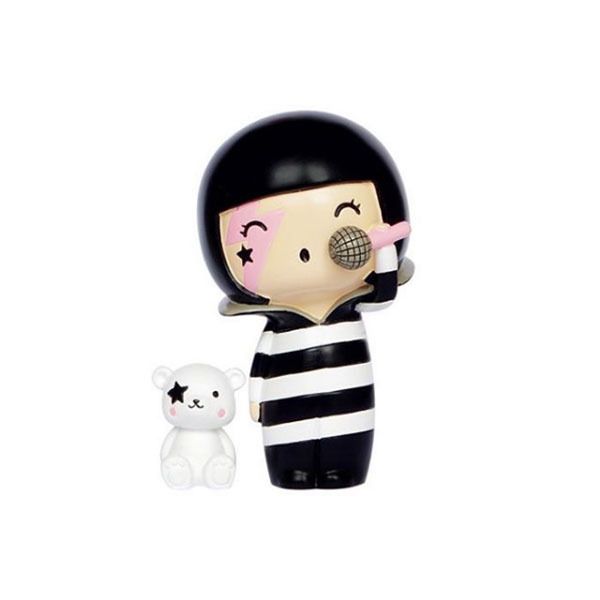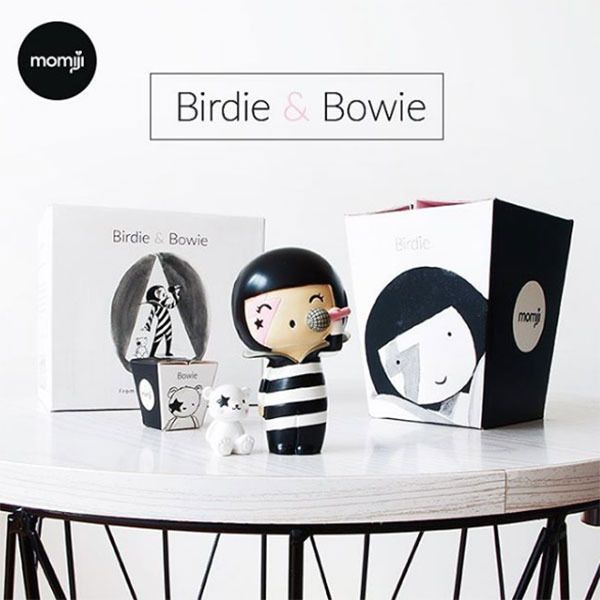 The set is limited to 1000 worldwide and are available for preorder now on Momiji's website for $39.95 USD each. They're scheduled to ship in June but don't wait to order yours; they're so pretty we don't expect them to stay in stock for long!
If you need more Birdie & Bowie be sure to stop by their online shop for their book, accessories, and more!