MiWe from Samsung GALAXY X Kidrobot
Last week at the Consumer Electronics Show (CES), Kidrobot announced a new Do-It-Yourself/DYI platform that is inspired by Samsung GALAXY gadgets. The MiWe (acronym for the Samsung GALAXY's motto "Meaningful Innovation, Wow Experience") looks like a fox in this new blank designer toy. We think that there's a lot of potential with the MiWe.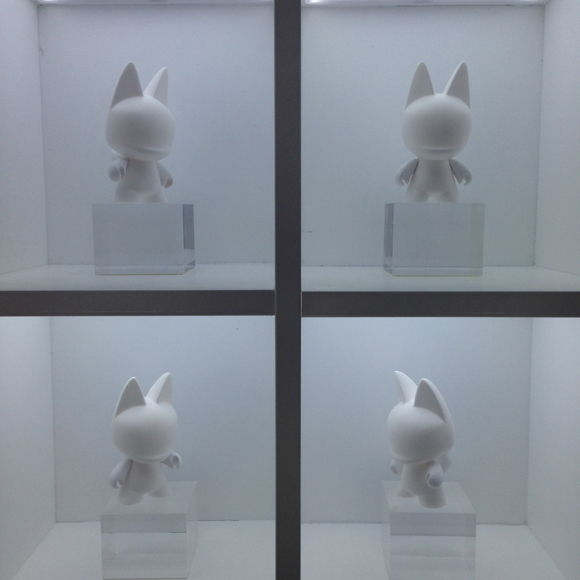 What do you think of this collaboration? We'd love to see new designs and artist using this platform for custom toys. There's not much information about the release of this DIY base, or even if you can get one separately. We already expect several renditions of Tails from Sonic the Hedgehog being created with this toy.
Source: Kidrobot