Miss Kika's "Pretty Kitty Rainbow Party"
OMG OMG OMG! How can you resist this limited edition print by Miss Kika??? It was released at the Japan LA booth at this year's Hello Kitty Con. SO KAWAII!!!!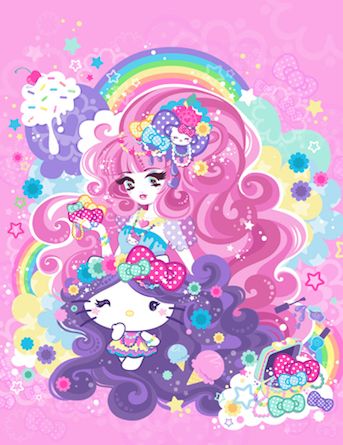 Limited to only 100 pieces, this rainbowlicious work of art could only be purchased through Japan LA. Luckily, there's some remaining prints from the convention available in the Japan LA shop for those that couldn't make the convention. Yeah for us!
There was also a matching shirt of this print released at Hello Kitty Con as well. We're hoping that this shirt will be up soon. Here's a picture of it from Japan LA's Hello Kitty Con announcement via Instagram:
Get your print now at Japan LA for $100 USD each. GET IT NOW!
Source: Japan LA