Miss Kika's "Persian Parfait" Print
We've been waiting patiently for Miss Kika to reopen her online store with kawaii merchandise after being in Korea for the past few years. Now's your chance to pre-order this new print from her directly. Persian Parfait was first seen in Japan LA's Kitten & Ice Cream show back in 2011 but now you can get your own giclée print. Plus, if you pre-order the prints will come hand-embellished (hand painted details added to the print) making this release extra special.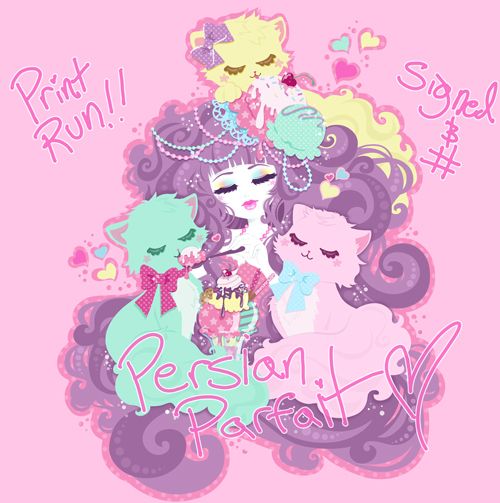 Persian Parfait is limited to 100 signed and numbered pieces. Get yours for $100 USE each in the Miss Kika online shop.
Source: Miss Kika on Facebook