Miss Kika Moonlight Legend Crystal Candy Tee
Have you been kicking yourself because you didn't get one of Miss Kika's Moonlight Legend Boxy Tees when they were out last summer? You're in luck! Thanks to the success of the design Miss Kika has opened pre-orders for a new version of this cute shirt!
This new "Crystal Candy" colorway has a more fitted feel to it than the roomy Boxy tee, but the colors are just as vibrate as its predecessor. It's being produced by JapanLA Clothing and according to Miss Kika the shirts will be true to size.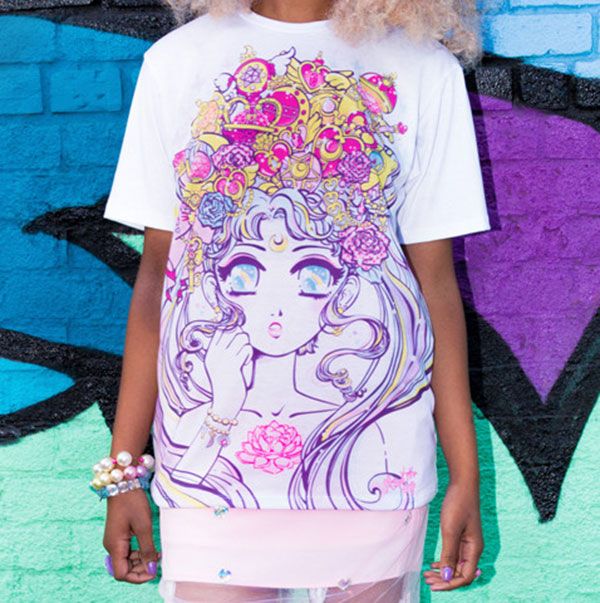 You can pre-order the Moonlight Legend Crystal Candy shirt in Miss Kika's online shop from now until the end of this month, June 2016, for $50 USD each. The shirts go into production in July and shipping will start in August. If you can't pre-order a shirt you will be able to purchase remaining shirts in August, however if you pre-order a shirt you will receive a bonus sticker as a thank you gift.
So what are you waiting for-order yours today and get a wearable work of art!