"Metal and Fur: New Work by Philip Lumbang and ChrisRWK " at My Plastic Heart
Opening next month at My Plastic Heart is "Metal And Fur," a new exhibit that features new works of artists ChrisRWK and Philip Lumbang. Lumbang is recognized for his Awesome Bear illustrations ("Fur") while ChrisRWK is known more for his Robots Who Kill ("Metal"). Both artists have been seen as graffiti and other works, but as far as we know this is the first time the two have exhibit together as a duo.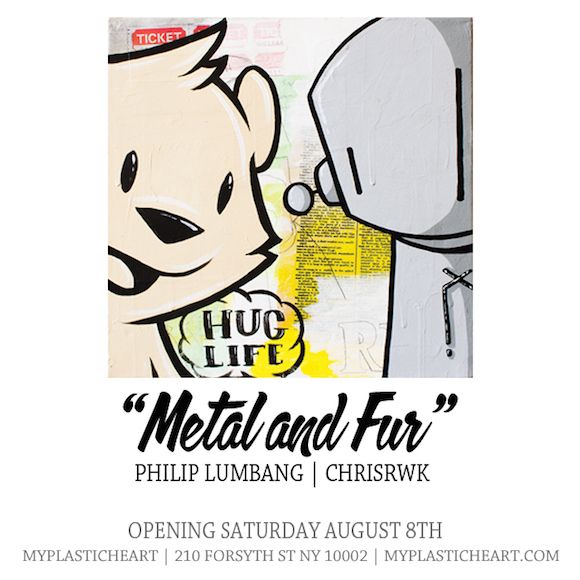 The exhibit will open on August 8, 2015, with a reception that evening from 7 – 10PM. If you're unable to make it for the opening, the show will be up until September 6, 2015. Still unable to attend? Any available pieces for the show that do not sell opening night will be listed on My Plastic Heart's website later in the week.
Source: My Plastic Blog