"Meowchi" by Tasty Peach Studios
Starting today you can pre-order Meowchi, a new cuddly plush from Tasty Peach Studios. Choose between Custard, Green Tea, or Strawberry. Or, if you're like us and can't decide, get all three in a special set!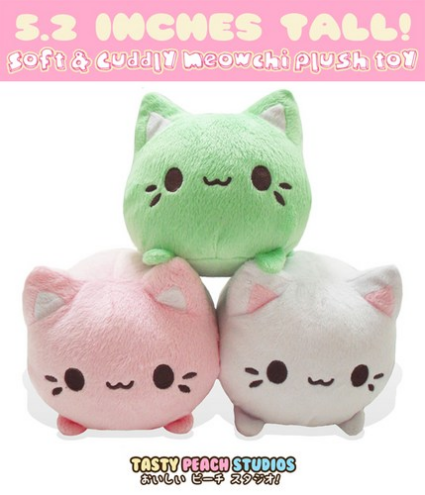 Each Meowchi is a little over 5 inches and are priced at $18 USD each. All three plushes are in a set on sale for $50 USD. Pre orders are opened today and will be taken until September 30, 2012. You can get your sweet Meowchi plus through Tasty Peach Studios online store.
Source: Tasty Peach Studios