Martin Hsu's "In Dreams" at Wrong Gallery
Opening up this weekend in Taipei, Taiwan, is the first solo exhibit by Martin Hsu. "In Dreams" is a collection of original works that show Hsu's characters in scenes reminiscent to classic fairy tales. All the works are painted on wood, adding more character to each scene.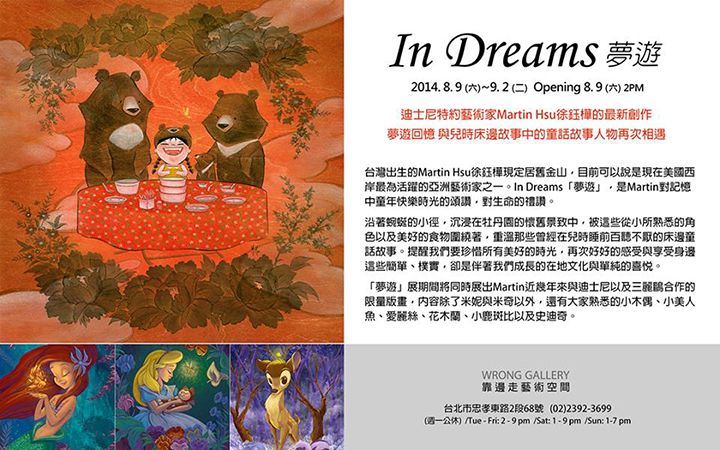 In dreams, where remembrance blooms and nostalgia thrives. In dreams, where memories are relived and folktales are retold. In Dreams, a new series of original paintings which leads us down a narrative path through familiar folktales and nostalgic peonyscapes. A reminder of precious moments once upon simple times with good food and company. In Dreams, a glorification of folk leisure and a celebration of life as we know it.
Hsu will be at the opening of the show on August 9, 2014, and it will be up until September 2, 2014. If you're unable to attend the show (like us :() you can see all the works on Hsu's blog.
Source: MartinHsu.com