Martin Hsu x VTSS Toys "Lucky" Blacky
Martin Hsu's Blacky vinyl toy just came this summer but there's already several colorway of him. This latest one is red with gold tongue and antlers. Isn't he super cute?! This version is called Lucky and is being released by China-based toy manufacturer VTSS Toys.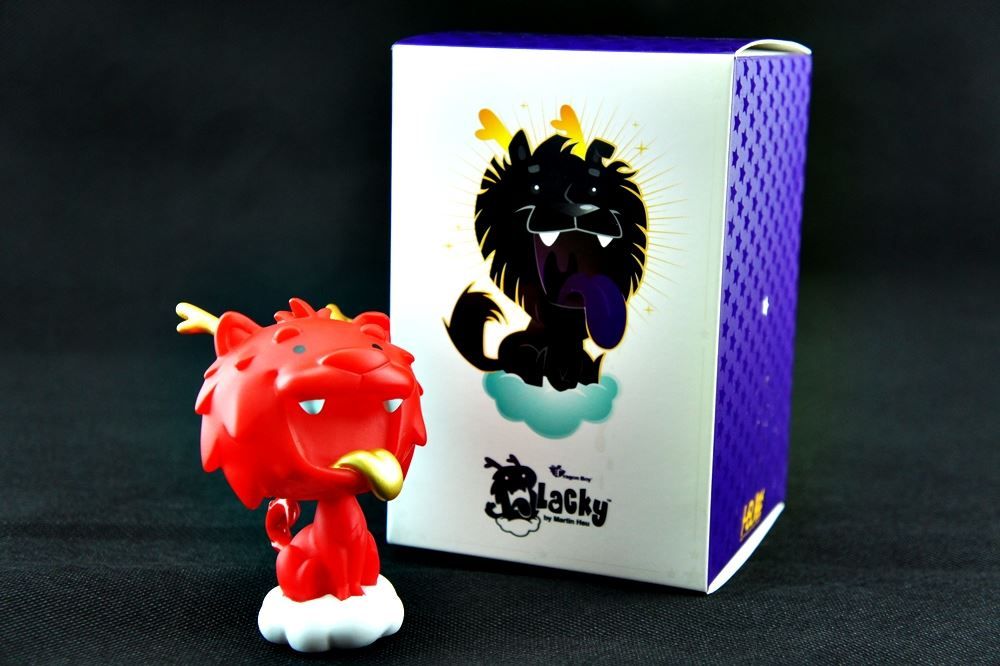 Lucky is limited to 100 pieces and will go on sale in the VTSS online shop starting on September 29, 2014, at 8AM PST (or 11AM EST). They'll be available for $34 USD each. In the meantime, you can check out this site for more photos of Lucky.
Source: Martin Hsu on Instagram