Martin Hsu x Jeremiah Ketner "Love Pups"
What do you get when you let Jeremiah Ketner paint on Martin Hsu's Blacky? You get "Love Pups," a new collaboration with the two artists for Valentine's Day. This Blacky has a cherry blossom theme painted on them and they came with matching paintings from Hsu himself.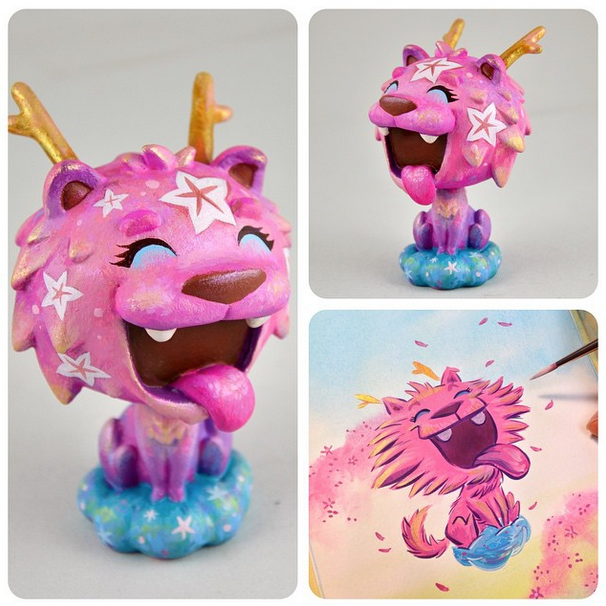 The duo was limited to 5 sets and have since sold out. But we can still admire them right? Maybe if we're lucky the two will get together again for more Love Pups. We can only hope!
Source: Jeremiah Ketner on Instagram