Maqaroon "Country Lolita" Sweater Necklace
More fall accessories are coming our way! This one is a piece of jewelry from sweet looking brand Maqaroon is a sweater necklace featuring a girl dressed in a country version of Lolita fashion. This accessory makes us want to go on a hay ride and pick pumpkins.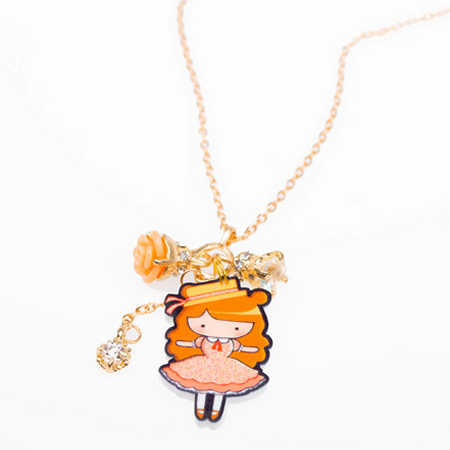 We know what you're thinking-what's a sweater necklace? Do you wear it or do I hang off your sweater like an ornament? This necklace was designed with an extra long chain so that it can be worn with sweaters or dresses, but we think you can probably wear it with anything.
The Country Lolita Sweater Necklace is €14 EUR, or about $20 USD. Buy your necklace in the Maqaroon online shop today!
Source: Maqaroon