Maqaroon "Cherry Blossom" Necklace
Maqaroon is known for their macaron-themed jewelry and kawaii-style characters, but it's nice to see a change of pace with this cherry blossom necklace that they just listed for sale in their shop.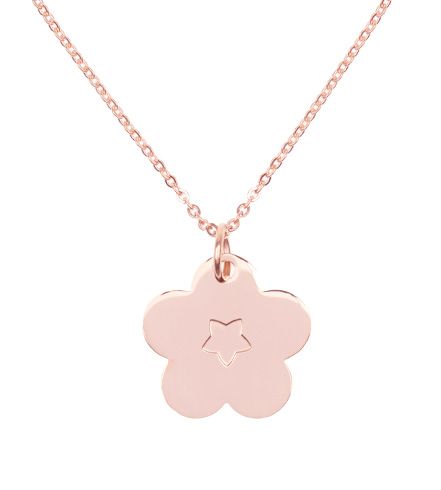 We wouldn't have minded wearing this when the cherry blossoms were in full bloom, but at least this is a blossom that you can show every day of the year. The Cherry Blossom Necklace is made of rose gold-plated stainless steel and comes in two chain lengths, 46 cm (18 inches) and 80 cm (31.5 inches). Both necklaces are tarnish resistant and hypoallergenic. The 46 cm necklace is $24.99 USD each and the 80 cm necklace is $30.54 USD.
Source: Maqaroon