"Magic Love in Candy Land" by Tara McPherson
Check out this print from NY-based artist Tara McPherson. It features McPherson's take on Hello Kitty, previously seen in her collaboration with Kidrobot and Sanrio a few years ago. The print is the box packaging of the vinyl toy, but now you can get matching artwork to your collection.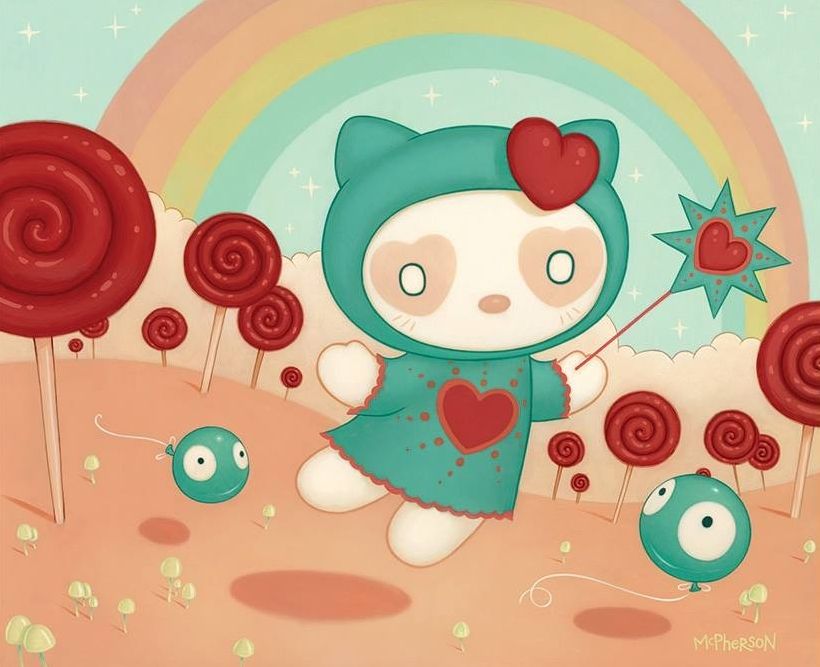 "Magic Love in Candy Land" is an 8 inch postcard print that's currently available at McPherson's Cotton Candy Machine. Price for each print is $4 USD each, and right now the first 100 prints will be signed by McPherson herself! Get yours now before they're all gone!
Source: The Cotton Candy Machine