Lunartik's "Year of Tea" 10th Anniversary Mini-Tea Series
Can you believe that in 2015, it'll be a decade since Matt Jones released his Lunartik Cup of Tea toy? To celebrate the 10th anniversary of the Mini Teas, Jones will be having a special subscription series that will include new Mini Tea designs.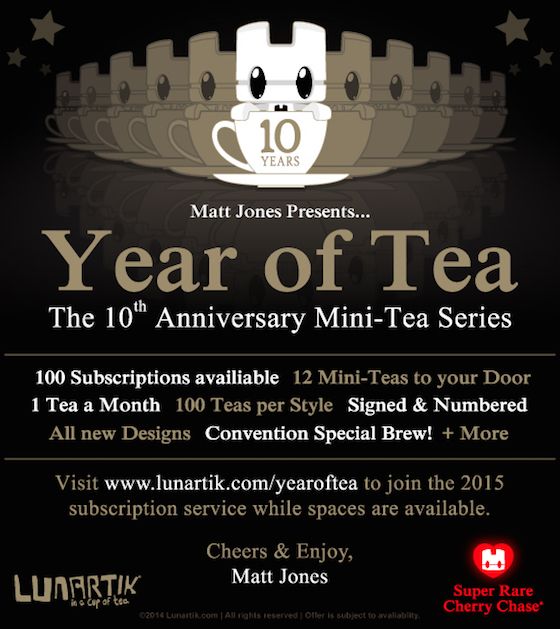 On top of the new Mini Teas designs you will also get the San Diego Comic Con Mini Tea and a "Cherry Chase." You can order your subscription over in the Lunartik online shop now.
Source: Lunartik